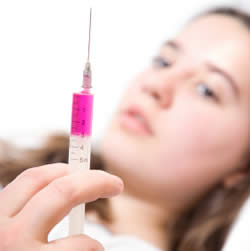 Human Papillomavirus (HPV) vaccine is the one that prevents infection with certain species of human Papillomavirus associated with the development of cervical cancer, genital warts and some less common cancers.
Public health officials in Australia, Canada, Europe, and the Unites States recommend vaccination of young women against HPV to prevent cervical cancer and genital warts and to reduce the number of painful and costly treatments for cervical dysplasia, which is caused by HPV.
Since the vaccine only covers some high-risk types of HPV, experts still recommend regular Pap smear screening even after vaccination.
To find out if you are a good candidate for the HPV vaccine or to schedule your HPV vaccination call us today!